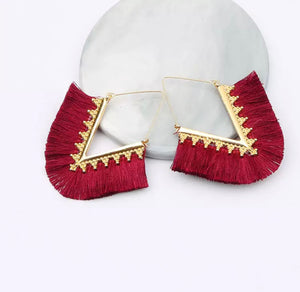 WHOLESALE 12 maroon tassel earrings
Earrings as shown in photo. Colors on screens may differ. Vendor calls this dark red. 
please allow 4 weeks delivery to me. Once received I will ship first class with tracking to you. 
earrings are metal and measure appx 2.75-3" in length. Great statement earrings 
great profit margins!