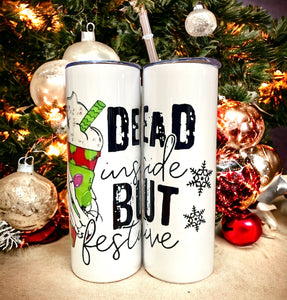 Wholesale | 4 | Dead Inside but Festive Tumblers
Tumblers are 20 oz insulated both hot and cold and come with tops and straws.

Tumblers are sold in 4 packs, you will get 4 tumblers in the dead inside but festive design. Photos are IRL, just a background is added, but the actual tumbler IS NOT A MOCK UP. It is our tumbler we have made as a sample.